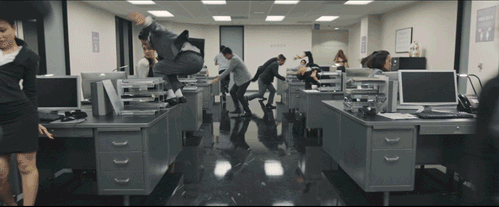 A couple of days ago I attended an interesting and useful event organised by ChickTechPDX and hosted at the beautiful offices of a local software company, Jama. A panel of tech industry recruiters spoke about their companies, jobs and challenges to a room packed with women and some men, who were either other recruiters, a recruiter looking to recruit a new recruiter or, just, you know, people looking for work in the PDX tech landscape!
I learnt a couple of really good lessons!
First… when a guy you don't know starts throwing numbers around, be interested in them! I was terribly British about it, coming back with my well rehearsed mantra about how important it is for whatever it is to mean something really important and how that was more important than the numbers! Anyway, note to self, next time someone starts talking money, appear hungry for it!
Second… I have a really weird résumé. And no I'm not going to link it, because it is a work in progress — today even more so than last week. But what my résumé has to do is to tell my story and then it needs to tell my story from the perspective of the particular audience it is intended for – which means writing quite a few different ones.
Thirdly… It also needs to use today's language to communicate tech skills from yesteryear. i.e. full stack web developer not web developer – though I recommend this rant about that particular label. This rewrite is going to be laborious and not just a little irritating. But now I get it! The people reading my résumé are immersed in today's technical language, have worked hard to understand today's language and and are proud to be part of this technical community; I just need to do some translating. That's okay! I can do that.